Hermetic optical Windows
The author : time : 2016-06-15 Click on the number of times :
280
Hermetic Optical Windows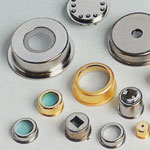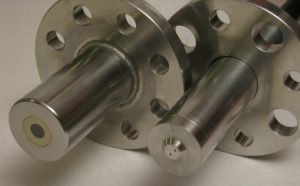 Laser Optex can provide all kinds of hermetic optical windows 
The metal meterial include: kovar, 316L, titanium alloy etc.
The window material include:  sapphire, BK7, D263, Fused silica, Silicon, Germenium,ZnSe,ZnS etc.
The Cusom Coating (AR, BBAR coating) can be design for optimization your product.
The seal type include : alloy solder or glass solder
Leak Rate< 1x10-10mbar 
If you need custom size and large quantity, please contact e-mail
sales@laseroptex.com
 for more discount price. 
Reproduced please specify:Laser Optex Inc. » Hermetic optical Windows