Glass to metal adapters
The author : time : 2016-06-15 Click on the number of times :
339
Glass to metal adapters
custom size are available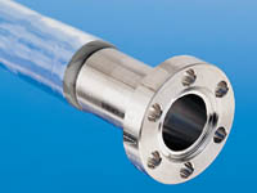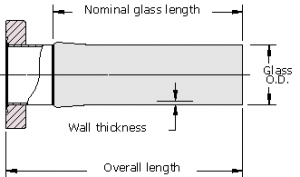 Features
§ 7740 Pyrex® or optional type 7052 glass
§ Type 304ss flange material
§ Metal or O-ring seal geometries
§ Kovar® or stainless steel sleeve
§ Custom lengths available on request
§ Other configurations available on request
Description Laser Optex Glass to Metal Adapters facilitate the attachment of glass accessories to metal high vacuum systems and to attach UHV flange mounted devices to glass systems. Standard adapters are offered with a choice of 7740 Pyrex® to Kovar® sleeve or 7740 Pyrex® to Type 304 stainless steel sleeve nonmagnetic combination. Stainless steel is recommended for cryo temperature applications. Adapters with Kovar® sleeve material have a lower temperature limitation of -80ºC. Del-Seal™ CF flange mounted units are bakeable to 400ºC and useable to below 10-10 Torr. Kwik-Flange™ mounted adapters are bakeable to 200ºC intermittent and can be used at 150ºC sustained temperature. Overall lengths and glass lengths for all glass components are nominal ± 1/8". All sizes are also available with 7052 glass.
Reproduced please specify:Laser Optex Inc. » Glass to metal adapters